Are you ready to Master the
Challenges of Dating once and for all?
»Tired of getting into relationships that go nowhere?

»Are you stuck in a dating rut?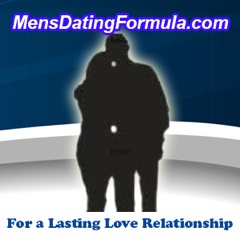 »Fed-up with making poor choices - or wasting time on partners who don't "get you" or really care?

»Need help attracting dating experiences that are more rewarding, gratifying and fun?

Then Mastering the Challenges of Dating: A Success Formula for Men, written by Amy Sherman and Rosalind Sedacca, is the tool for you!
Wondering why two women put together a
dating and relationship program for men?
That's easy! We created this valuable, simple to read and highly informative resource because:
»Learning about relationships from other men may not have been the most successful strategy for you.
»As women we share with you how women think, what they need and what really turns them on. (And we'll bet it's not what you're thinking!)
»Understanding women's agendas will give you a significant edge over other guys in the dating market!
We all know dating can be challenging. To succeed, it's important to be realistic about what you can and cannot expect from a romantic relationship. You must also know where to find the best dating prospects for you - and be ready and receptive when the right person comes around.
Most important of all - you need to have the confidence and self-esteem that women look for in a partner. And that's not always easy. For many men dating - after a divorce, breakup or being out of the arena for a while - natural doubts and insecurities rear up.
»Will anyone find me desirable?
»How do I compare with the competition?
»Should I even try to find a lasting relationship or just play dating games without expectations?
Mastering the Challenges of Dating: A Success Formula for Men addresses these relevant issues - and many more. Our goal is simple.
To help you...
»make dating more fun, rewarding and successful
»hone in on where to find potential partners worthy of your time and energy
»overcome the most common obstacles that short-circuit promising relationships
»maintain excitement and intimacy in your new relationship
»attract a wonderful partner who really loves, trusts and respects you - long term!
Click this button to get the program now!

Who are we to advise you about successful relationshp strategies?
»We bring you more than twenty years of experience in the dating and relationship field.
»Amy Sherman is a Licensed Mental Health Counselor, Dating and Relationship Coach and co-creator of the 10-week Dating Rescue eCourse for women.
»Rosalind Sedacca is a Dating & Relationship Coach, Certified Corporate Trainer and co-author of 99 Things Women Wish they Knew Before Dating After 40, 50 and Yes, 60!
»Together we cover the most important issues that affect successful dating - appearance, confidence, communication, past relationships, first date jitters, intimacy and lots more - with insight, no-nonsense candor and a welcome touch of humor.
»Most important of all, we focus on essential points real women wish you knew when dating or beginning a new relationship.
Unlike most dating courses, we don't teach tricks, games or flirting styles. Instead we give special attention to understanding the key differences between women and men regarding significant dating and relationship issues. That gives you a meaningful edge on what to expect -- and how to "read" and attract your partner before you know her very well.
Our intention is to help you adapt crucial strategies that reduce relationship mistakes to increase your likelihood of developing a healthy, mutually satisfactory bond with your ideal partner!
Mastering the Challenges of Dating: A Success Formula for Men
will show you how to step outside your comfort zone to have the relationship you desire and deserve. Don't let it pass you by!
This powerful program provides the two levels of awareness you've been missing or have just overlooked:
1. Proven Success Formulas for overcoming the 6 most significant challenges to smart dating and rewarding relationships
2. Key Exercises related to each Formula that brings the message home by giving you profound personal insights on your challenges, your assets and your best strategies for dating success!
Click this button to get your online program today for just $57
We're launching this new resource for just $57 - but that special price won't last for long. So if you're serious about changing who you attract into your life and the outcome that results, do it now. Order this easy to read, easy to follow program that will arm you with the tools you need to transform how you date - and who!
Yours Risk-Free - with a Full Money-Back Guarantee!

Your Total Satisfaction Guaranteed

Not sure whether this is the program for you? We've eliminated your risk! If you're not totally pleased with Mastering the Challenges of Dating within the first thirty days, just let us know. We'll refund your entire payment – NO QUESTIONS ASKED. That's how sure we are that you'll love and value this significant material. It also means you can try the program risk-free while you start enjoying the benefits of transforming your dating experiences!




Isn't it time you stopped repeating the same old behaviors that haven't yet worked? If you've been an observer, watching, waiting and letting life go on without you...STOP! If you've been striking out time after time on dates...STOP! If you've been frustrated by promising relationships that came to a halt when you least expected it...STOP! And start taking action in the right direction!

You can have the answers you're looking for and the results you want NOW!

NOTE : After your Paypal purchase, please check your email to complete your order.




Wishing you much dating happiness ahead!


P.S. One more thought. If you're tired of dating disappointments … if you feel stuck in a rut you can't get out of … if you're starting to believe there's no one out there for you … you're caught in self-destructive thinking - and that won't get you anywhere. Only by taking a different path, following a new strategy, can you begin getting different results. Why not start now, today, while the desire is strong and clear? You'll never regret it!

Mastering the Challenges of Dating: A Success Formula for Men
-- just $57